Before You Travel
Updated July 2, 2012
We have so many suggestions we can't feature all of them here. We'll try to rotate them or, better yet, ask us what we've learned from our many trips within and outside of the US!
Passport, please: Do yourself a favor, get a passport! If you travel anywhere outside the United States, you're going to need a valid passport. Many cruises to Alaska begin, end, or visit Canada. You need a passport to go to Canada. You need a passport to go to Mexico, the Caribbean—anywhere outside the US.
GGT TIP: Some cruise lines leaving from the west coast of the US may tell you a passport is not needed. Get one anyway AND take it with you every time you leave the ship. People have accidentally missed the ship and then needed their passport to get home (yes, it really happened) – can you say "nightmare?"
Already have a passport? When does it expire? Make sure your passport is valid for at least 6 months after the date of your vacation and verify the requirements of the countries you visit. Some require your passport be valid  6 months, or longer after the date you travel.
Don't have a passport or need to renew it? Visit the official US government passport site, http://travel.state.gov/passport/passport_1738.html or click below
 , our trusted partner.
Make a copy of your passport and carry it separately from your actual passport when you travel. If you should lose your passport, having a copy will make your life easier when you go to the US Embassy to get a replacement.
No more Baggage woes: The days of  "2 bags free" are almost extinct. In addition to paying extra fees to have the airline take your luggage, you can't be certain your luggage will vacation in the same destination as you. Enter a safer, more reliable way to get your luggage from home to destination and back, luggage delivery companies. One of our partners, Luggage Forward, may be the perfect way for you to avoid the epidemic of "I went to Paris and my luggage went to Singapore!" Visit,  Luggage Forward at http://bit.ly/N7bBaq 
Insure a happy vacation:  You're looking forward to your vacation, even counting down the days when "IT" happens! Fill in "IT" with the flu, a broken arm, an expired passport or a list of enexpected vacation delayers occurs. That's why we recommend you purchase travel insurance. We don't have room here to go through the details of coverage; however, we'd be happy to discuss them with you. Do we really believe in travel insurance? You bet we do! Every Great Getaways Travel advisor purchases travel insurance for our vacations!
Here's to your Health:
Know what your health insurance policy covers before you travel. You might consider a product that will help you if you get sick or need hospitalization away from home. Personally, we use and recommend Medjet. Ask us about it.
Oh no! My flight has been canceled!
Give us a call to see what other flights are available. Also, avoid the long lines to rebook your flight by calling the airline directly. (See Number, please)
Keeping current:
In a dizzying world of electrical current and outlets, we recommend you carry a multi-use adaptor or a selection of adaptors when you travel outside the US. You won't have a problem charging most of today's technological gadgets-laptops, iPads, tablets, phones, digital readers, and cameras. These items are built to accept multiple types of current so you won't need a "converter". You may, however, still need an adaptor in order to adapt a US connector to another country's wall plug. Many times the hotel can offer you an adaptor (with or without a fee, depending on the hotel).
Please check some hairstyling equipment before you leave home to find out if it needs a converter or not.
Say Cheese!
Bring an extra camera battery so when the 1st one runs out you have a 2nd one to not miss any photo ops! Also, if you plan to take a lot of pictures, consider bringing an extra memory card and perhaps carry an external hard drive for your laptop, too. Photos take a lot of space on a computer so we like to store ours on an external hard drive.
Money, honey?
The jury is out on this subject. Some of us recommend you bring with you a few dollars worth of the currency of the country you're going to visit. Others at Great Getaways feel the currency conversion rate and difficulty in getting foreign currency in some cities isn't worth it. We opt instead for using an ATM (easily found at the airport upon arrival) or using a currency exchange at the airport works as well. In general, for large amounts of currency to be exchanged, we recommend you complete that transaction at a bank in the city you're visiting. Hotels often offer to exchange currency for you and it is usually a bit higher than going to the bank.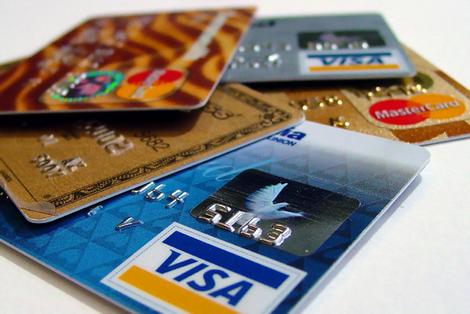 Before you leave home, call your credit card company!
Whether you're traveling abroad or to another city in the US, take the time to call your credit card company to advise them that you plan to use your card during your vacation AND where you'll use it! In today's age of identity theft and fraud, companies have begun to routinely deny charges when made from locations away from your home. Also, in several countries around the world, Visa and Mastercard are more widely accepted than American Express.
Be aware that most credit card companies charge an exchange fee when you use your card abroad. There are companies that do not charge a fee and if you regularly travel outside the US, getting one of these credit cards may be a good option.
Number, please? Load your phone with important numbers such as the airline, hotel, guides before you travel.
An Apple A Day …You'll need to check with either your doctor, immunization clinic, health department and/or the CDC website to see what vaccinations or other health information you need at least 2 months before your trip.  If you're going to a high altitude destination talk to your doctor about the possibility of medication for this.
Have an Emergen-C plan! We've already covered what happens if you get sick before your big trip, but do you really want to be sick while you're traveling, or even worse, once you return?  Of course not!  There is a simple, non-expensive solution for that while traveling.  It is important to start an immune system booster, such as Emergen-C or other like product, before you travel and continue until returning home.  This will keep you healthy and happy for the duration of your trip
The list goes on: Stop the newspaper and the mail. Make sure someone has a key to your home in case of emergency. Arrange for pet care inside your home or at some of the excellent pet hotels in your city. Going somewhere known for "indigestion problems?" Talk to your doctor about carrying some prescription medicine in case you catch "El Tourista" "Delhi Belly" or whatever you label it. Carry your prescription medications with you and NOT packed in your luggage (in case you arrive in the destination but your luggage went somewhere else).